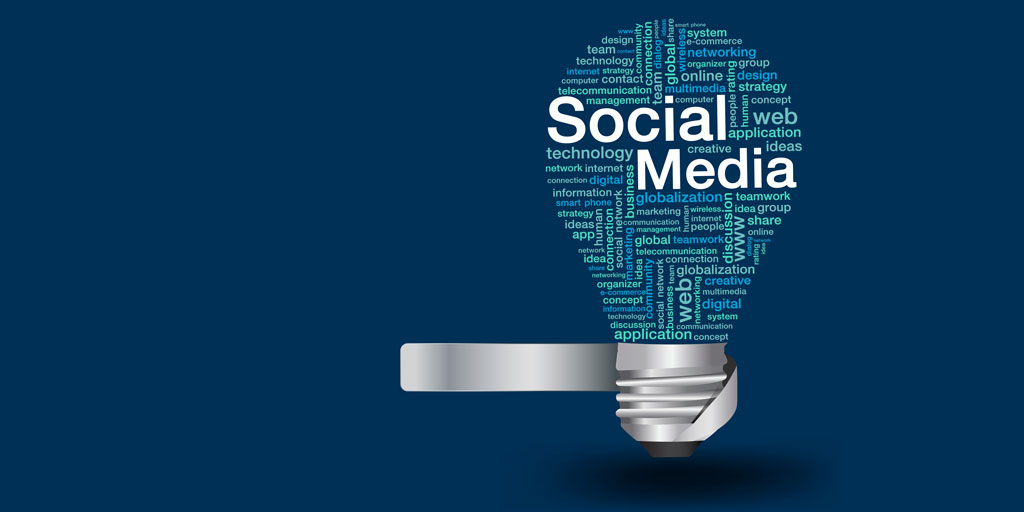 There are so many choices of social media platforms available today, so which ones should you is using to promote your brand?
Firstly, you need to think about your target audience and research which platforms they are currently using. Then, think about your brand and what type of content you intend to promote, as each platform is better for sharing different types of content over other platforms.
Here are the top 6 choices:
Facebook
Most companies should have a Facebook page. Facebook supports all types of content and allows you to display information about your brand including a call to action button linking back to your website. If your organization is new and your website is still under construction, then make sure you at least set up a Facebook page. There are 1.44 billion people on Facebook so it makes sense that this should be your first stop to start promoting your brand. Once you have set up your page and added some initial content, you can start promoting your page to generate likes.
Promoting your page and brand on Facebook is easy and direct. First, you select your target audience, which is based on location, age, gender and interests. Then, you select your daily budget that you wish to pay, and finally the duration of your ad. This is great as it allows you targeted advertising at a price you can afford.
Creating a Facebook page is important for SEO as Facebook is the second most visited website after Google. Which means it has a high ranking in search engines, so why not take advantage of this and let Facebook do some free promoting of your brand on your behalf.
Twitter
Twitter as you probably already know, lets users tweet a maximum 140 characters per tweet. So this limits what people can post, but at the same time with over 500 million tweets per day, 140 characters seems fitting.
Twitter is good for brands who have a lot of content to post. It is easy to get lost in the noise on Twitter, so if you sign up for Twitter you need to commit to it and make a schedule to post regularly. It is ok to post the same tweets at various times of the day, but don't overdo it. Twitter is great for tweeting articles related to your brand and getting conversations going on specific topics.
If you use Twitter make sure you include relevant hashtags in each tweet so your tweets can be easily found in a search. Twitter allows followers and consumers to stay in contact with you through conversational tweets, so make sure you keep an eye on your mentions and respond accordingly and quickly.
Another important point to add when adding hashtags, do your research before using a hashtag to see what others are using it for already. You don't want your brand to join the list of fails like Entenmann's and DiGiorno Pizza that incorrectly used trending hashtags without first researching them. Or brands like JPMorgan and McDonalds who didn't put enough market research into creating a promotional hashtag and quickly realized their idea of a positive promotion was either insensitive or an opportunity for unhappy customers to voice their complaints.
Instagram
Instagram is based on images and is perfect for brands of physical products. It has over 200 million users so it's a good platform for brands to share images of their products. Instagram allows users to add up to 30 hashtags per post, but it is recommended to use between 3 and 10 hashtags per image, without over doing it. Again, use relevant and trending hashtags to make sure your images are searchable. This will result in more likes and eventually more followers.
LinkedIn
LinkedIn is better suited for businesses who share written content like blog posts. LinkedIn is the professional version of Facebook with over 364 million users.
LinkedIn now allows users to customize the look of the page by changing the header image. You can share your company's story, showcase products, advertise career opportunities and engage with followers.
Pinterest
Pinterest has nearly 50 million users with 71% being female. Its unique format allows users to bookmark images and content from the web by creating different pinboards. Unlike other social media platforms, Pinterest doesn't use hashtags; instead users create boards under different categories that are searchable by others. They can follow other users' boards that are of interest to them. This is where brands can benefit from Pinterest, you can create pinboards with images you directly upload or pin images found on the web. Once a board is created other users can then repin your pins as well as follow your boards.
It is recommended to pin between 5 and 30 pins per day, scattered out throughout the day, if you have enough content.
YouTube
YouTube is the largest video-sharing platform at the moment, so if your brand has video content, chances are you will be using YouTube. Google owns YouTube, so another reason to choose this video-sharing platform over another.
If you have created a series of videos, you can link them together by creating a channel and add YouTube cards throughout your video which allow the viewer to click directly to your website. YouTube cards can include an image, title, link and a call to action button. After you have uploaded your video to YouTube, it can be easily embedded into your own website.
Google+
Google+ is newer to the scene, but a definite must for your business in order to rank high in Google searches. Its clean style is great for all types of content from images to written content to linking your YouTube videos. It also allows for hashtags, which is extremely important in order for your content to be searchable through search engines.
Analytics
The most important benefit from using social media to promote your brand is that each platform comes with their own analytics that allows you to monitor the activity of each post, tweet or pin. You can track which posts were more popular than others and at what times of the day generate more interest. There are many recommendations online that tell you which times of the day and which days of the week are the most popular to post content, but by monitoring your followers' activity gives you a more accurate and measurable idea that you can use to your advantage to get the most out of your posts.